Some of the test data for "ProGuard" film used in the inner Ceremo Bags.
International Standards:
Passed class 6 in the blood and virus barrier performance test JIS T8060 and JIS T8061 (equivalent ASTM F1670 and F1671).
Antibacterial: JIS Z2801: 2000 (equivalent of ISO 22196)
The test data below shows the
"Comparison of Permeation Amount of Putrefactive Components Test by Gas Chromatography–Mass Spectrometry".
---
This test shows rot odor permeation.
---
The test below shows raw pork stored in various types of bags for a period of 2 months.The impermeable Ceremo Bag showed no signs of putrefaction, even after 2 months!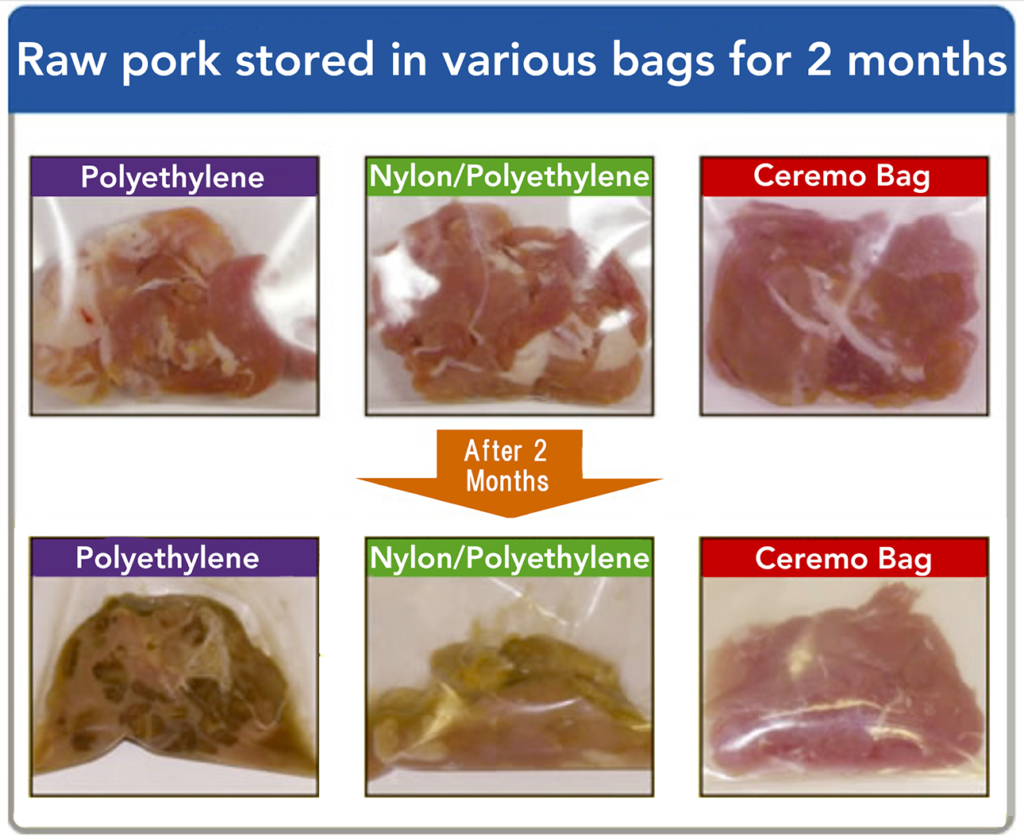 Ceremo bags are PVC and Chlorine free, and release no unacceptable gases when burned.
J Chemical can supply your establishment with fully manufactured complete 2 bag systems, or just the inner bag if preferred. We can also supply the film itself for you to manufacture body bags at your own facilities for private branding.
Please contact us through the contact page.